Samsung offers communication solutions for a range of business needs. With state of the art technology, these easily manageable devices have the capabilities to reduce your communication costs. Whether you have a small, medium-sized, or large business — we have a range of products that are uniquely tailored to fit the demands of your business.
Featured Samsung Telecom Products
Office Serv 7000 series
All-in-one solution that manages your business communications effectively and economically.
Choose a model from one of the five platforms that's scaled to meet your business needs.
IP Phones
Samsung IP Phones get better with age. With the advanced technology- HD voice quality and simplified ability to configure and update, the IP series will increase in efficiency as does your business.
Digital Phones
Samsung offers digital phones which are reliable, easy to use, cost effective and flexible to help you meet your telephone needs.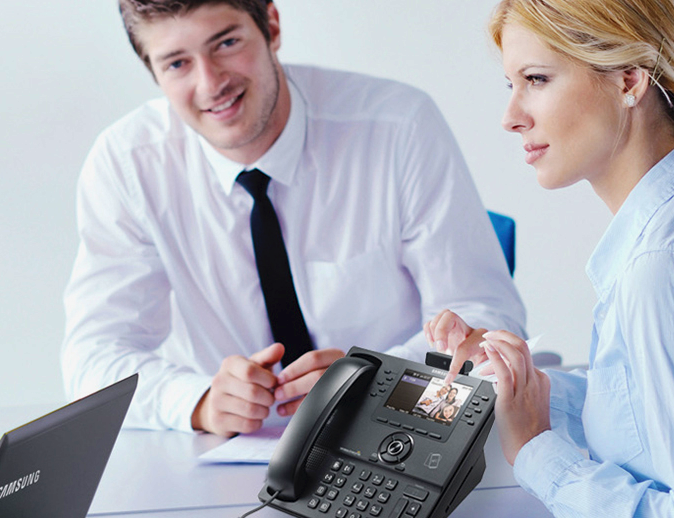 Call Now